Residential Roofing Company
Don't trust just any roofing company for your Residential Roof Repair and Replacement, choose the same brand that all of your neighbors' trust – Madd Roofing.
THE NAME YOU KNOW, THE BRAND YOU TRUST.
Madd Roofing is locally owned and operated by the same team that operates Madd Air Heating & Cooling. With over 14 years of servicing Kingwood and the surrounding areas, the Madd brand has built a reputation for reliability, quality, and satisfaction, along with over 750 5-star reviews on Google.
REQUEST YOUR FREE ESTIMATE TODAY
Complete the form below and one of our roofing specialists will contact you to schedule your estimate.
For a limited time, Madd Roofing is offering a FREE AC Tune-Up with every roof replacement.
The Madd Brand is Known for Quality
Residential Roofing in Kingwood, TX
With over 14 years of experience in roofing and home construction, Madd Roofing provides an industry-leading satisfaction guarantee on residential roof replacement and repair in the Kingwood area.
If you are experiencing leaks that are causing damage to your home, have storm damage, or are just nearing the 25-year mark on your roof than it's time to contact the pros at Madd Roofing for your residential roofing estimate today!
If you need to repair or replace your residential roof and are looking for a company you can trust – give Madd Roofing a call today at 281-577-4065.
Find out why your neighbors are trusting Madd Roofing for their residential roof repair and replacement.
Our team of certified roofers are here to help guide you through the sometimes overwhelming process of high-cost roof repair and replacement. Madd Roofing only employs professional, courteous, and trustworthy technicians.
Our job is not complete until you are completely satisfied. We have built our brand on providing more than our customers expect and if at any point you are less than satisfied, we are here to make it right.
We stand behind Owens Corning & GAF roofing products, they are the best brands in the industry and allow us to provide our customers with an industry-leading lifetime warranty on materials and labor.
Madd Roofing is locally owned & operated right here in Kingwood, Texas. We are the same brand you have come to know and trust with all of your residential HVAC needs with Madd Air Heating & Cooling.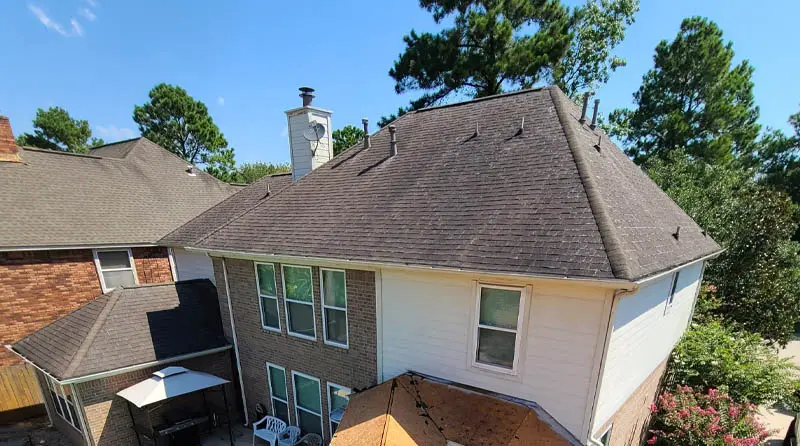 Madd Roofing has employed the latest drone technology to help you uncover the problematic areas of your roof without the hassle of having to jeopardize your safety by attempting to climb to the top of your home.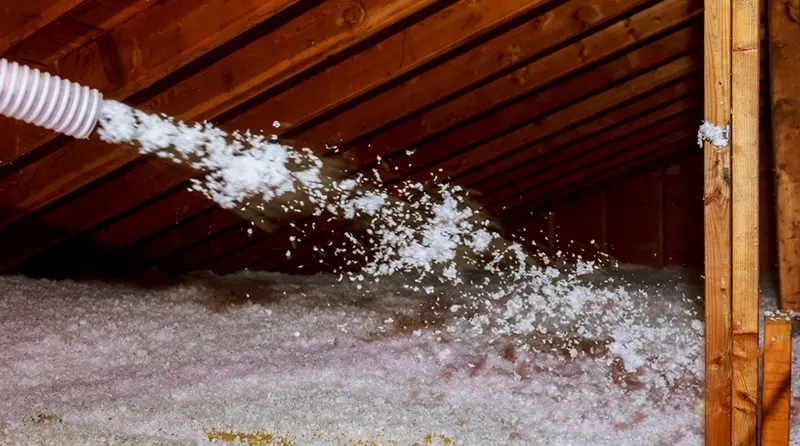 Our Atticat Expanding Blown-In Insulation helps keep the hot air out and the cool air in. The real power of our insulation lies within the tiny air pockets that provide the material with its powerful insulation properties.
Madd Roofing proudly provides residential roof replacement, residential roof repair, attic insulation, and home performance services to Kingwood, Humble, Atascocita, Porter, Spring, and the surrounding areas.